"Literally THE BEST fitness facility I have ever belonged to. The Princeton Club has truly changed my life for the better, and it will do the same for you."
Paul H. | Princeton Club Member

START YOUR JOURNEY HERE,
GET YOUR FREE TRIAL.
"This place is a dream- for anyone, but especially for parents with young children. Really, we all have a handful of reasons/excuses not to get healthy and in shape…
But the Princeton Club really has done everything I can think of to answer/solve all barriers to getting in shape and living a healthy lifestyle."
Ashley R. | Princeton Club Member

"Beautiful Club. Excellent facility and wonderful, friendly staff."
Carrie | Princeton Club Member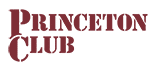 "It's my therapy place. It takes lots of motivation to get there, but once I'm there, it's so worth it!"
Elena | Princeton Club Member

"Clean. Huge. They have it all. If you can't find it here you should stay home. One of the best gyms I've been to."
Lee | Princeton Club Member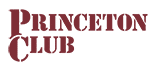 "Great place to workout and has an area for just women. Has a great pool and staff are always friendly."
Mallory W. | Princeton Club Member

"Love this place. Have been a member for going on 5 years and have been satisfied with their excellent facilities and service. My kids love the teachers at the kids club – they actually engage in activities with them.
Dynae | Princeton Club Member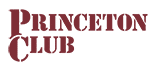 "The children's center is so much fun for my 2 and 6 year old. I don't have to beg my children to go to the gym, they cannot wait to go back."
Erin G. | Princeton Club Member