FITCHBURG
HEALTH & WELLNESS INTEGRATION
Welcome to your Princeton Club Fitchburg Health & Wellness Integration Program! We are extremely excited to join you on your #ForABetterTomorrow journey! As the leading Health Club in our Community, we take pride in supporting our loyal members, not only inside our walls, but also outside in your world as well!
We understand that our facilities are just a fraction of your time and efforts spent in your busy day to day lives! Our new Health & Wellness Integration Program is ready to serve you as your support structure as a member of the Princeton Club Fitchburg Community!
A Health Coach is your guide and partner on your journey. They help you implement lifestyle changes to improve your physical health and wellbeing. The benefits of having a Health Coach ensures that you have an accountability partner for positive habits. They help navigate your obstacles and overcome the hurdles that you may face by identifying an alternative mindset and pathway to create inevitability.
Health Coaches guide you with small changes that create massive results!
---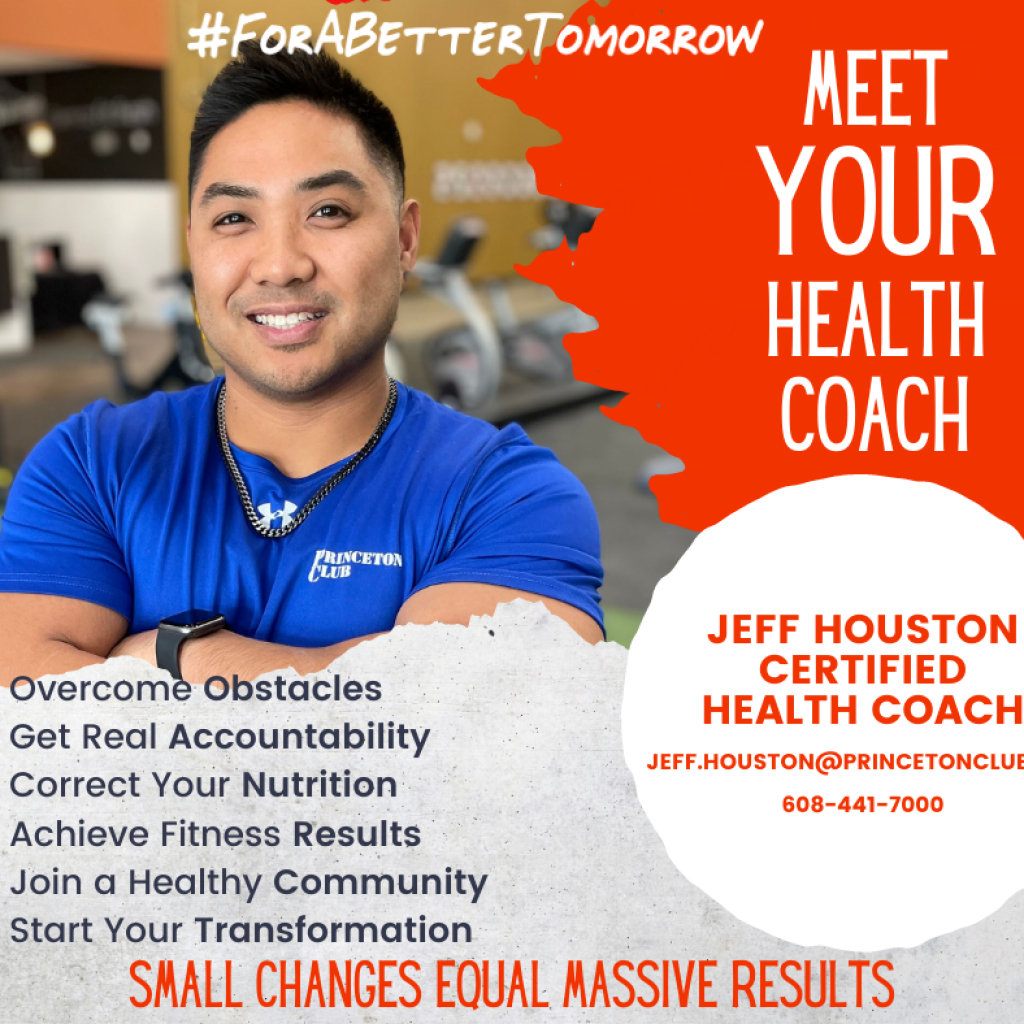 Fill out the form below to set up your 1 on 1 meeting with Jeff!
---